A COMPANY THAT CARES
Our customers are the reason we are known as one of the most trusted providers of HVAC and Integrated Building Services and Solutions in the industry. Our continued success depends on you and that is why we care so deeply about your needs and your individual experience whenever we have the opportunity to serve you.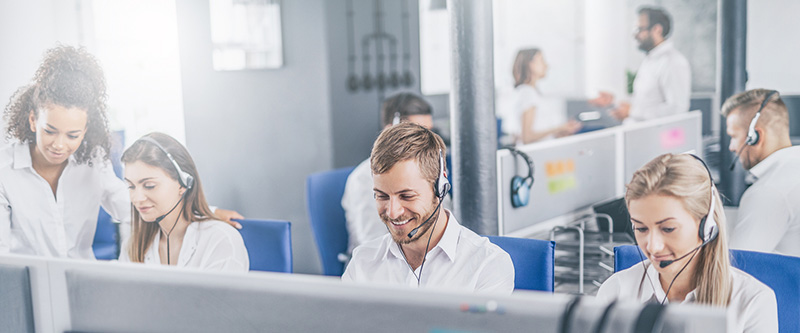 Customer Experience Team
Our dedicated team is here to offer our support with any questions or concerns you have regarding your facility. We monitor our customer satisfaction daily to ensure we are consistently offering exceptional service that outperforms our customer's expectations with every interaction.
Customer-Focused Service
All of our systems and services are designed to provide optimal results and customer satisfaction. We are highly committed to understanding and catering to your needs and expectations. Our team is trained to deal with just about any concern you might have regarding your building's performance, security or efficiency.
Proactive Approach
We don't sit idly by and wait to hear from our customers. We actively seek out feedback and are always on the lookout for ways to solve your service needs. We take all the steps, such as regular follow ups, needed to improve our customers' experience with us.
One-on-One Communication
We adhere to a one-on-one communication system to help our customers feel truly heard and understood. This also allows us to understand their needs and requirements so we could craft customized solutions to specific or unique problems.
Implementation of Changes
We implement necessary customer-requested changes right away, prioritizing whatever your facility requirements and needs are. Whether it's an HVAC emergency repair or a change in a service agreement, we'll be quick to respond.
You can help us grow and improve as a building services provider by giving us your feedback. We'll gladly accept your suggestions and recommendations on how we can improve your experience with us. Got any concerns? Don't hesitate to get in touch with one of our representatives. Need to consult with us regarding your facility? Schedule an appointment with us today by calling (724) 258-8571 or completing the request service form.