DeLattre Corp. HVAC Service Agreements: Maximize Your System Performance
DeLattre Corp. – Mechanical Services offers competitive service agreements for heating, ventilation, air conditioning and refrigeration (HVAC) systems. Our seasoned experts make it a point to become specialists in your specific needs: we invest time into getting to know your systems, your expectations, your operational output and your deadlines, allowing us to provide the 24/7 responsive service you deserve. Whether you need us for commercial air conditioning maintenance, repairs, parts replacement and more, our team will be there to help keep your operations running smoothly.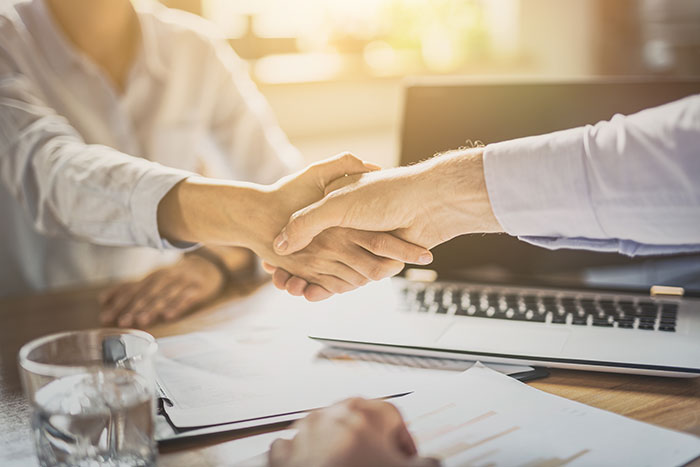 Service Agreement Benefits
Service agreements can save your business money by preventing system breakdowns and optimizing the performance of your HVAC system. When you trust DeLattre Corp. to take care of your building's mechanical systems, you enjoy long-term, worry-free protection, allowing you to focus your energy and resources on your day-to-day operations.
Additional Benefits
Lower Energy Costs
Prolonged HVAC System Lifespan
Fewer Costly Emergency Calls
Easier Service Scheduling
Reduced Downtime
Reduced Environmental Impact
Safe & Healthy Operation
Preferred Customer Rates
Priority Response Time
Service Agreement Types

The optimal level of Proactive Maintenance at the Correct Intervals is the best way to ensure that your building operates efficiently, safely & comfortably. DeLattre Corp. specifically designs our maintenance programs based around your unique needs and goals.
Independent studies have shown that through a proactive approach many of these objectives can be achieved: Reduced Repair Costs, Maximize Energy Efficiency, Extend Equipment Life, Optimize Comfort, Reduce Downtime, Maintain Healthy & Safe Indoor Environment.
Schedule a consultation for more details on our HVAC service agreements. Call us at (724) 258-8571 or fill out the online form today!