Customized, Web-Based Energy Management Solutions from Tustin
DeLattre Corp. – Energy Solutions provides web-based energy management solutions to help different types of facilities reduce their energy use and increase their operational efficiency. As one of the top building energy management companies in the region, we are experts at making buildings and their processes work together to conserve resources and achieve optimum sustainability.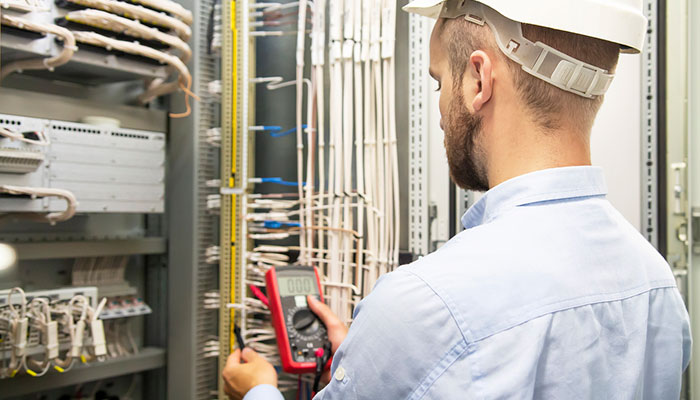 Our in-house engineers and certified technicians can design and install customized energy management and building automation solutions for new retrofits, all of which can be easily managed and controlled in real-time.
Energy Management Solutions & Building Automation Services
Building automation is the automatic control of a facility's HVAC, lighting and other systems through a building automation or management system. Our building automation services can reduce your facility's energy consumption and operating costs, extend the life of your equipment and make your building systems' day-to-day operations more efficient.
Some of our energy solutions include:
Energy Monitoring / Custom Dashboard Applications
Energy Assessments
Measurement & Verification
System Application Engineering
Custom Panel Design
Third Party Integration / Custom Programming
Central Plant Optimization
Field Installation
1st / 3rd Party Commissioning
Retro-Commissioning
Multi-Protocol Design Build
Multi-System Integration
Utility Measurement / Energy Curtailment Custom Programming
Specialty Services
Our certified building automation technicians are experts in the following systems:
Tridium Niagara N4
EASYIO
Honeywell WEBs
Honeywell CIPer
Honeywell Spyder
American Auto-Matrix Solo; NB
Cylon Controls
Viconics
Carrier i-Vue