Comprehensive HVAC & Mechanical Contracting Services from DeLattre Corp.
DeLattre Corp. – Mechanical Services provides a full range of HVAC and related mechanical contracting services for industrial, commercial and institutional HVAC systems. Our highly skilled and certified service technicians will become experts in your facility's critical systems to keep you up and running 24/7. Our goal is to exceed your expectations by providing quality workmanship and customized solutions for your business.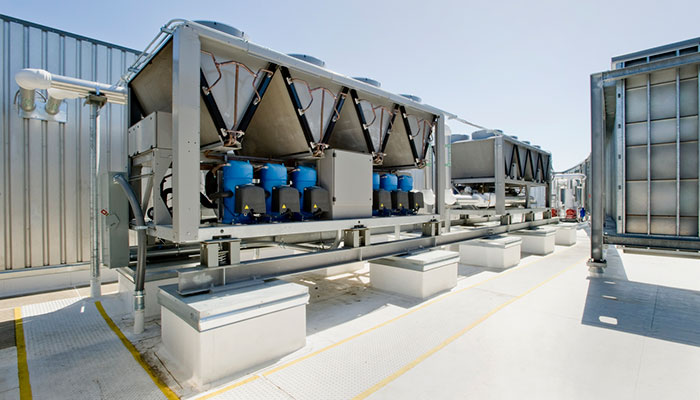 Our Services
Our skilled and certified technicians receive regular, comprehensive training on the most advanced mechanical equipment and building automation systems in the industry, allowing us to provide the highest level of service possible. We also have in-house LEED certified engineering staff who can help you design cost-effective, energy-saving and sustainable solutions for your building. Our service technicians are also equipped with Mobile Technician, an advanced service technology that allows them to communicate in real time with the office.
Our services include:
Expert HVAC Mechanical Contracting Services
Mechanical Maintenance
Commercial HVAC Repair & Service
HVAC System Design & Installations
Refrigeration Systems
Refrigerant Conversions
System Retrofits
Turn-key System Replacement
UV Lighting
Building Assessments / Capital Planning
Performance Testing Services
IAQ/IEQ Services & Remediation
Thermal Scanning
Eddy Current Testing
Benchmarking
Backflow Prevention Testing
Air & Water Balancing
Shaft Alignments
Vibration Analysis
Refrigerant Testing & Analysis
Oil Testing & Spectrographic Analysis
Additional Services
RCX-Retro-Commissioning Services
LEED-EB Services
Process Piping
Energy Conservation & Load Profiling
Commercial HVAC Design/Build Services
Energy Audits